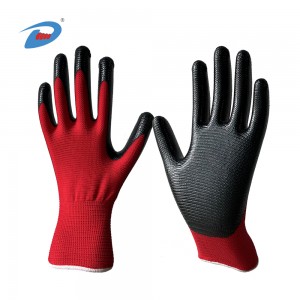 In various working conditions such as warehousing and handling, maintenance, machinery manufacturing, etc., dipped gloves are safety protective gloves with a very high appearance rate. The mature "dipping" process improves the binding force of the glove lining and the rubber material, making it significantly stiffer and more comfortable to wear. Dipped gloves are essential hand protection products in modern industry.
Following the strong release of PU dipped gloves in autumn and winter, the labor protection production line has been non-stop, and once again launched a new series of dipped gloves – nitrile dipped gloves, which are more powerful and have a wider range of applications.
Among the common dipping materials, in addition to PU polyurethane, nitrile rubber is also widely used.
PU has certain puncture resistance and tear resistance, but the dipping is thin, and the wear resistance and oil resistance are relatively poor, while the nitrile rubber has excellent oil resistance and wear resistance, which can meet the needs of special industries such as heavy metals and automobile manufacturing. demand.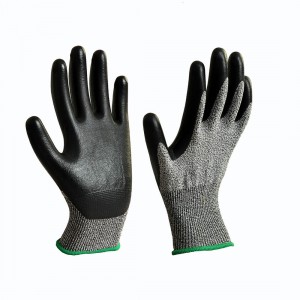 1. Nylon knitted nitrile ultra-fine foam gloves
There are two main highlights of this nitrile glove.
First of all, in terms of comfort, it has been upgraded. Nitrile ultra-fine foaming process, soft and comfortable, good air permeability, can keep hands dry for a long time. The hand core is made of ultra-fine 15-gauge nylon knit for a strong hand feel.
Secondly, it meets the EN388 standard, with grade 4 friction resistance and grade 3 tear resistance, which can easily meet the protection needs of complex working conditions.
Little Science: What are foam gloves?
Foaming is a kind of treatment process for the rubber surface of dipped labor insurance gloves. Foam gloves have more voids after the rubber surface is treated with foaming agent, and the rubber surface is softer and more breathable. The biggest feature of foam gloves is that they are comfortable, soft and close to the hand, and have good air permeability, so the hands are not easy to sweat. .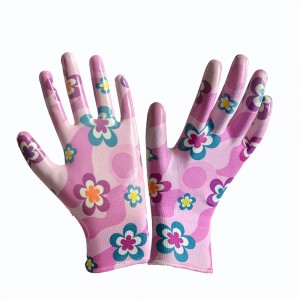 2. Polyester knitted nitrile work gloves
This glove is made of 13-gauge polyester knit with strong stretch, which perfectly fits the shape of the hand and is flexible in operation. Precision knitted design, breathable and quick-drying, suitable for long-term work.
Nitrile smooth palm dipping, grade 4 friction resistance, with good oil resistance.
---
Post time: Apr-08-2022